Video Games
section is a subforum in the
Forums
.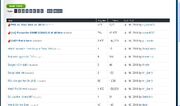 Video Games has been a subforum on the since AG2 was released in 2007.
Thread Types
Edit
The threads in the Video Games are mostly about consoles, PC, and handhelds games. It's a fairly loose Forum given the discussion is about some sort of video game or console. Many threads consist of titles like "favorite", "best" , "worst" and the like. Specific threads about games are also quite common.
Ad blocker interference detected!
Wikia is a free-to-use site that makes money from advertising. We have a modified experience for viewers using ad blockers

Wikia is not accessible if you've made further modifications. Remove the custom ad blocker rule(s) and the page will load as expected.